When the "DADGAD and Other Voices" CD will be out I'll record the CATACOMBES concept album. It's my "rock opera that I wrote and played with TOXIC DREAM.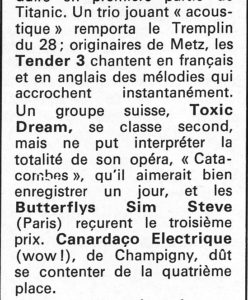 (Rock & Folk June 1972)
It will consist of 17 titles and take advantage of the whole space on one CD. I must find the right (female) singer, even if I have my own idea about her.